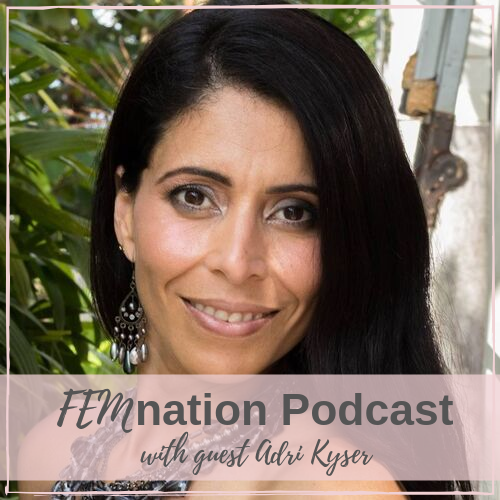 I am super excited to bring this episode to you today with Adri Kyser, the founder and creator of Enlightened Alchemy™ and Inner Beauty Wellness. Through her business, Adri empowers women and helps them achieve personal growth and better health. She shares her inspiring journey to rising above despite the struggles she experienced in her life.
What You'll Learn About:
The story of how Adri become an entrepreneur, the struggles she went through and how it helped her succeed.
How the journey helped shape her as a person.
The defining moment in her entrepreneurial journey that helped pivot to where she is today.
Her experience in dealing with Imposter Syndrome.
Taking action against the Imposter Syndrome to be able to live your life to its fullest potential.
The impact of the state of your physical, mental, and emotional health in your life.
The importance of doing inner work for yourself.
Adri's well-rounded approach to working and helping her clients.
The problem of women letting themselves go when they step into leadership roles.
Benefits of prioritizing self-care.
Adri's dream moving forward.
Links: