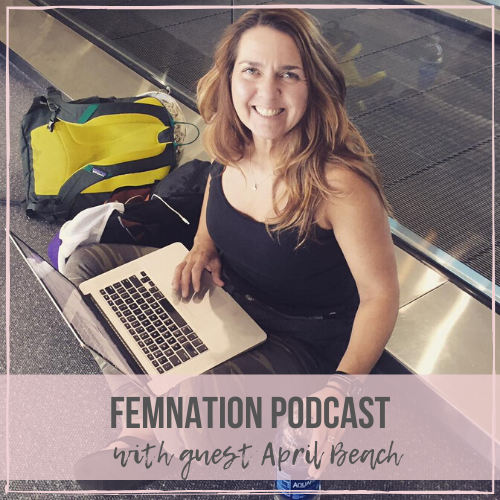 Joining me on the podcast today is April Beach, a Business Development Strategist and Mentor for Lifestyle Entrepreneurs. April, the creator of the Lifestyle Entrepreneur System™, has coached thousands of entrepreneurs and has developed world-class corporate programs to help women strategically grow their business to live their most epic life. She believes in purpose before profit. Her work has gained her the title of "Greatest Thinker of 2011" by the Denver Post.
What you'll learn:
The story of how April's entrepreneurial journey began.
The definition of a Lifestyle Entrepreneur.
Scaling your business through the Lifestyle Entrepreneur Roadmap.
How different business models can affect your lifestyle.
The meaning of success for April.
The importance of looking back at your successes.
Encountering and dealing with imposter syndrome.
Connecting with your core purpose as an entrepreneur.
Benefits of Ideal client strategies.
Strengths that April leans on in her business.
One tip she would give herself before if she knew what she knows now.
The correlation of self-care to working better.
The best takeaway for listeners from this episode.
Links: