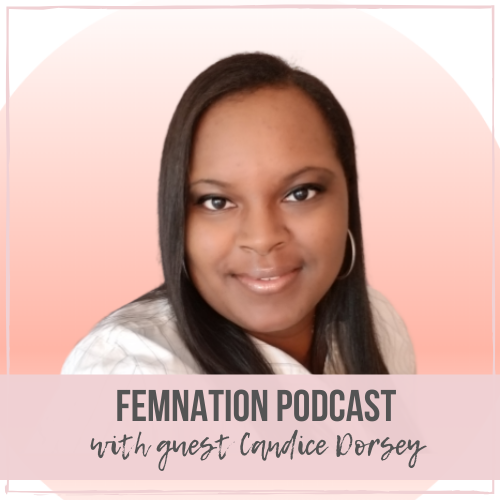 My amazing guest in this episode is web designer and podcast host, Candice Dorsey. Following a devastating experience at her 9-5 job, Candice started getting serious with building her business creating websites and podcasting. She uses her podcast to share her thoughts and experiences with other people. I can't wait to share our interesting conversation with you.
What you'll learn:
The story of Candice's entrepreneurial journey.
Her experience of starting her business.
Talking about both our podcast stories.
How Candice created her own podcast.
Main tip for starting a podcast.
How the entrepreneurial journey has changed her.
Pivotal moment when she realized she could be an entrepreneur.
The most vulnerable struggle she went through.
Dealing with imposter syndrome.
One tip for creating a Squarespace website.
Links: