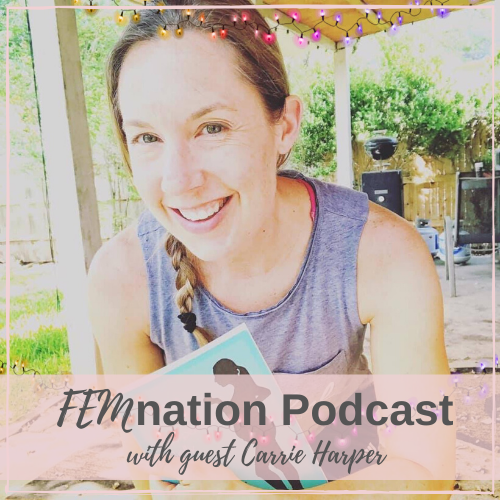 This interview with Carrie Harper, owner of Carrie Fit, is an interesting one because we talk about her journey through entrepreneurship, writing her book and even raising a little entrepreneur herself. Her business and book is a perfect example of having a niche and addressing a specific problem that individuals have which many entrepreneurs, like you, can learn from.
What you'll learn about:
The story of how Carrie's  entrepreneurial journey started
One of the hardest struggles she overcame in her journey.
How she let herself get out of her own way and really just let her story guide her to where she's at.
Her definition of success in her entrepreneurial journey.
The most vulnerable thing she had to work through in writing her book.
Carrie's experience with imposter syndrome.
Being open to the rapid changes happening in the world.
Her daughter starting her own business at 10.
How the entrepreneurial journey has changed her.
Carrie tells us more about her book: Flatten Your Post-Partum Belly
One tip listeners can take away today from her book.
Links: