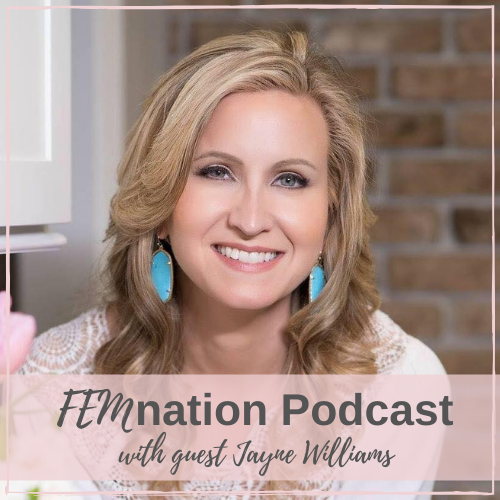 I'm so excited to share my interesting conversation with Jayne Williams, owner of Jayn Williams Wellness, because I know her journey will inspire you today. She talks about her journey in entrepreneurship, what she went through, and how it helped her rise up through the challenges and pursue her passion.
What You'll Learn About:
Jayne's entrepreneurial journey and why she loves being an entrepreneur.
Things she learned from her experiences and the challenges she went through.
The turning point that made her shift focus and pulled her to go back to nutrition school.
Her "rebirth" of wanting to create in her life after schooling.
How stories help us on our journey to rise up.
Dealing with the vulnerability of sharing her story more publicly.
Working with women on dealing with the Imposter Syndrome
Advice for women who have problems with external circumstances that hinder them from progressing.
How has reconnecting to her entrepreneurial journey changed Jayne.
Links: