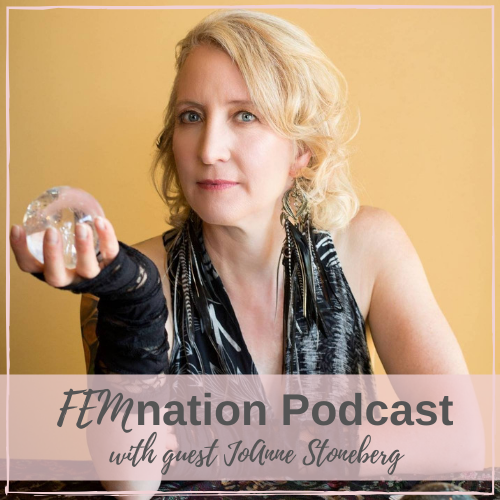 JoAnne Stoneberg of Soul Investigation is a soul investigator and intuitive astrologer who sources healing and guidance from her 20-year healing journey. This fascinating interview with JoAnne talks about her journey to entrepreneurship, how she has boldly chosen this field and entrepreneurial path and how entrepreneurship can affect our life.
What You'll Learn About:
Story on the start of JoAnne's entrepreneurial journey.
The biggest obstacle she had to overcome as an entrepreneur and her best tip for others to deal with it.
A success that shaped and define where she is now.
The role of perfectionism for women in business.
How JoAnne decided on taking this specific path to entrepreneurship.
Her experience working with clients that sealed the deal for her in becoming an entrepreneur.
JoAnne's thoughts on women stepping into the forefront of leadership.
Discovering who you are at a soul level.
How it looks like working with JoAnne.
The effect of our ancestors on us.
Tips to become more aware of working for more soul clarity.
How JoAnne's entrepreneurial journey has changed her.
Links: