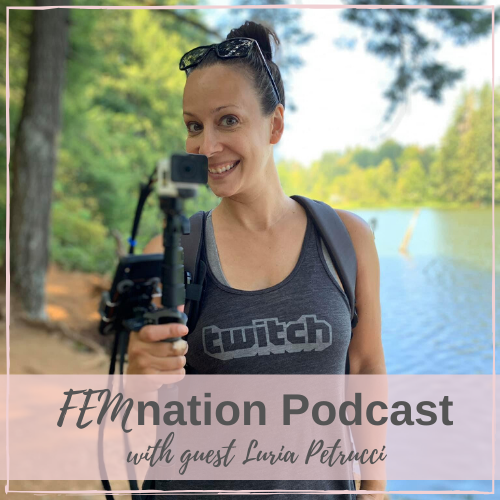 I'm so excited to bring in my amazing guest, Luria Petrucci, who is an amazing live stream pro and founder of Live Streaming Pros. Her company helps entrepreneurs create professional live videos that can grow their audience and business. Luria will be sharing her story and how she stepped up, built a business and, in the process, let go of the old to become her fully authentic self.
What you'll learn:
The story of how Luria's entrepreneurial journey began.
Her first step towards starting Live Streaming Pros.
Learning how to become an entrepreneur.
The catalyst for embracing her entrepreneurial life.
The realization of her life mission creating YOUniquely You.
Tapping into YOU to succeed.
Letting go of the old to become her fully authentic self.
Her process of creating Youniquely You and Livestreaming Pros videos.
Professionality in business.
Encouraging words from Luria on how to do live videos.
How her entrepreneurial journey has changed her as a person.
Links