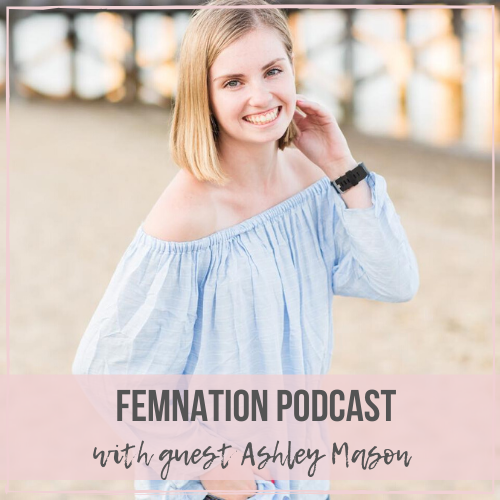 I really loved having Ashley Mason, Founder of Dash of Social in this episode of the Femnation Podcast. Her journey, experiences, ideas have helped her become a successful entrepreneur at a very young age. Ashley helps entrepreneurs create strategies for social media to give you more time and at the same time grow your business. You'll definitely learn so much from her in this episode especially on the topic of marketing and brand awareness. You definitely wouldn't want to miss this!
What you'll learn:
The story of how Ashley's entrepreneurial journey began.
Her experience in freelancing versus owning a company.
The biggest reason why clients hire Ashley.
Description of her most common clients.
Her definition of success as an entrepreneur.
The transition to having the freedom to take a day off without working.
Dealing with imposter syndrome.
Setting boundaries for taking on clients.
Greatest strength she leaned on earlier in her entrepreneurial journey.
How her entrepreneurial journey has changed her.
Her future plans for her business.
How she wants to grow personally.
Shifting the conversation in colleges to focus on becoming an entrepreneur rather than becoming an employee.
Benefits of being more active in marketing.
Metrics you need to look out for in marketing.
Understanding and utilizing marketing the best way possible.
The importance of brand awareness in getting sales.
Links: